In Get Glowing With..., we talk to the women catching our eye about what they're doing, eating and loving right now. Next up is Ondine Daisy Purinton-Miller, the founder of sustainable fashion label ALCHIMISTE.
I'd describe myself as… a writer, that's my first passion. I work in social media and also have ALCHIMISTE, so there are always new things in the works.
I'm super-passionate about... the concept of a 21st-century alchemist, somebody who transmutes lead into gold. The capsule collection I have right now is deadstock fabric—remnants from other brands so it's eco. Everything is made in Sydney and it's all small run—once the fabric is gone, it's gone. The concept is that you pack three things in your suitcase: a jumpsuit you can wear out dancing with a pair of heels or to the farmer's markets, a fun blouse and jeans. But it's going to expand into more of a lifestyle brand; I'm excited to let it unfold naturally.
To me, wellness is… a marathon, not a sprint! I grew up in a very holistic household—I was born at home, my godmother taught yoga and we always had carob instead of chocolate, which I didn't always love—so in lots of ways what we now call wellness was just life for me. Incorporating beautiful, nourishing, life-enhancing foods is still my number one. But I try to be level and not too fanatical about it—sometimes our bodies need different things.
I've never felt more myself than when... I was fresh out of the Thyrennian sea, olive oil in my hair and drenched in the sun. When I can't travel to Italy—which is mostly!—I try to keep my beauty routine pretty clean. Cold showers every morning make your skin glow! I am a firm believer in beauty coming from within, which is no shock; from a nutritional and physical appearance perspective. Fermented foods have been a lifesaver for me, as well as lots of raw foods, good fats and living foods. That being said, I don't rely totally on food. My skincare routine is ridiculously extensive and a self-care practice that I do every morning and night.
I'm not usually that strict on routine, but… I have to have a smoothie every morning. It always has a big ice cube with almond milk, a quarter of an avocado for good fats and protein powder. Then I'll add CLEANSE for all the greens and fermented fun stuff, matcha for energy, tonic herbs and medicinal mushrooms. I like to drink it outside in the sun to kind of wind down before winding up for the rest of the day.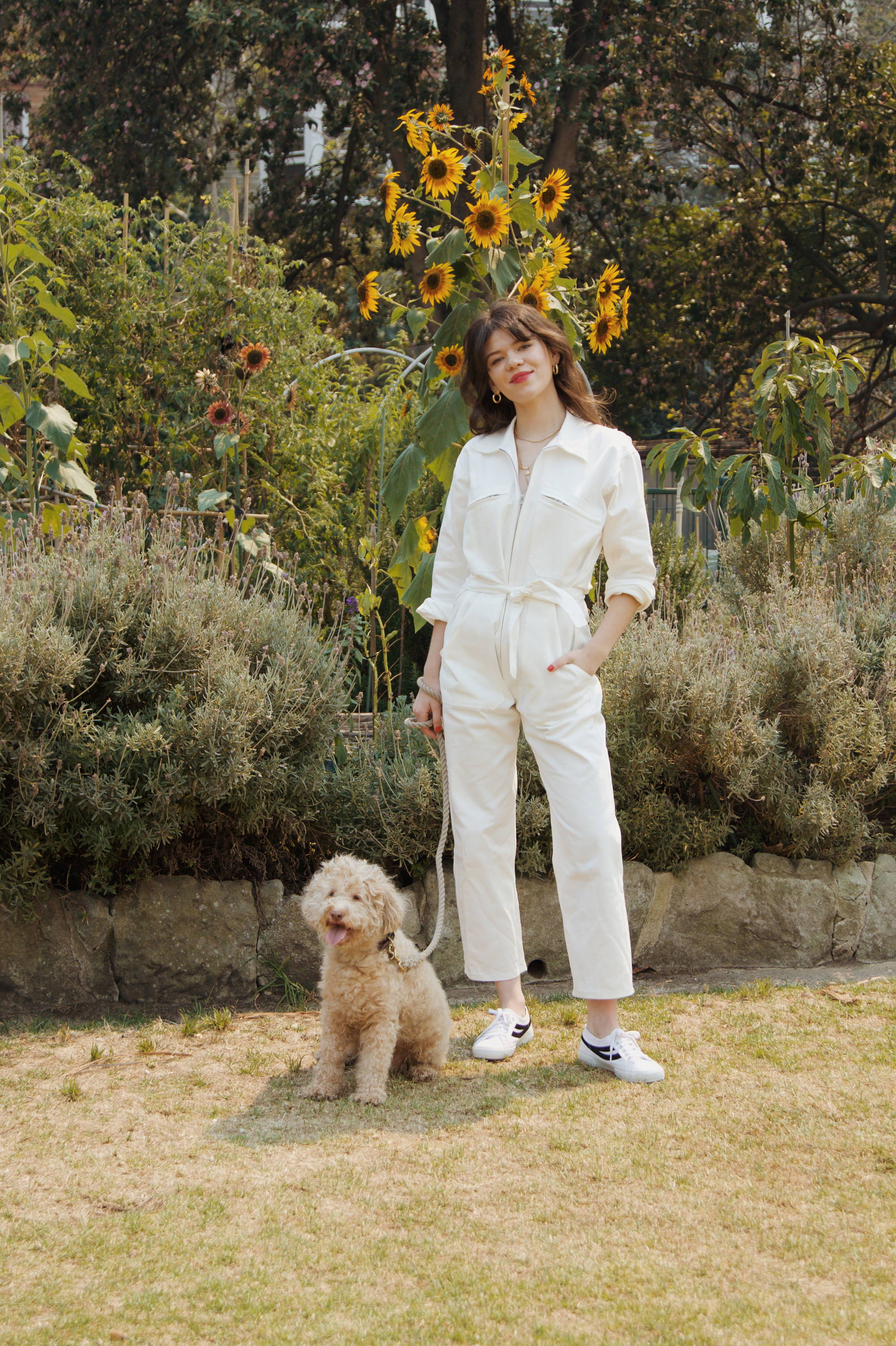 This past year I've learned... how to check in with myself a bit better. I'm all guns blazing all the time, wanting to accomplish things and putting too much stress on myself if I don't. In the world we live in we prioritise busyness over mental wellbeing—I think there's a lot of value in being able to sit still.
To de-stress, I… drink a lot of tea. I love lighting a candle or some incense and reading, or heading down to the park with my dog to sit in the sun and listen to the ocean for a little regrounding. But for me the most integral part is trying to be kind to yourself. It sounds really simple, but it's important to appreciate how you're feeling and not beat yourself up if you're stressed or anxious. Human nature is the undulation of emotions, so I try to welcome it.
In my fridge, you'll always find... multiple jars of sauerkraut on the go and White Miso from Meru Miso which I eat on everything. Fermented foods are a non-negotiable with me; I had gut health issues for years from having to take antibiotics when I was born. I've always been addicted to fermenting; I made yoghurt when I was little, kefir, kombucha, kraut. As it gets warmer, I like to up my intake of foods with high water content, and I'm a crudité fiend, so raw fennel, heirloom tomatoes, carrots, cucumber and radish are my go-to. I've recently tried my hand at a lovely lacto-fermented wholegrain mustard, so that's a good base for a salad dressing or slathered on a piece of salmon. I also can't pass up on sardines—a good beauty food and wild caught!—a couple of avocados, an insane amount of greens and my vice which is good french cheese.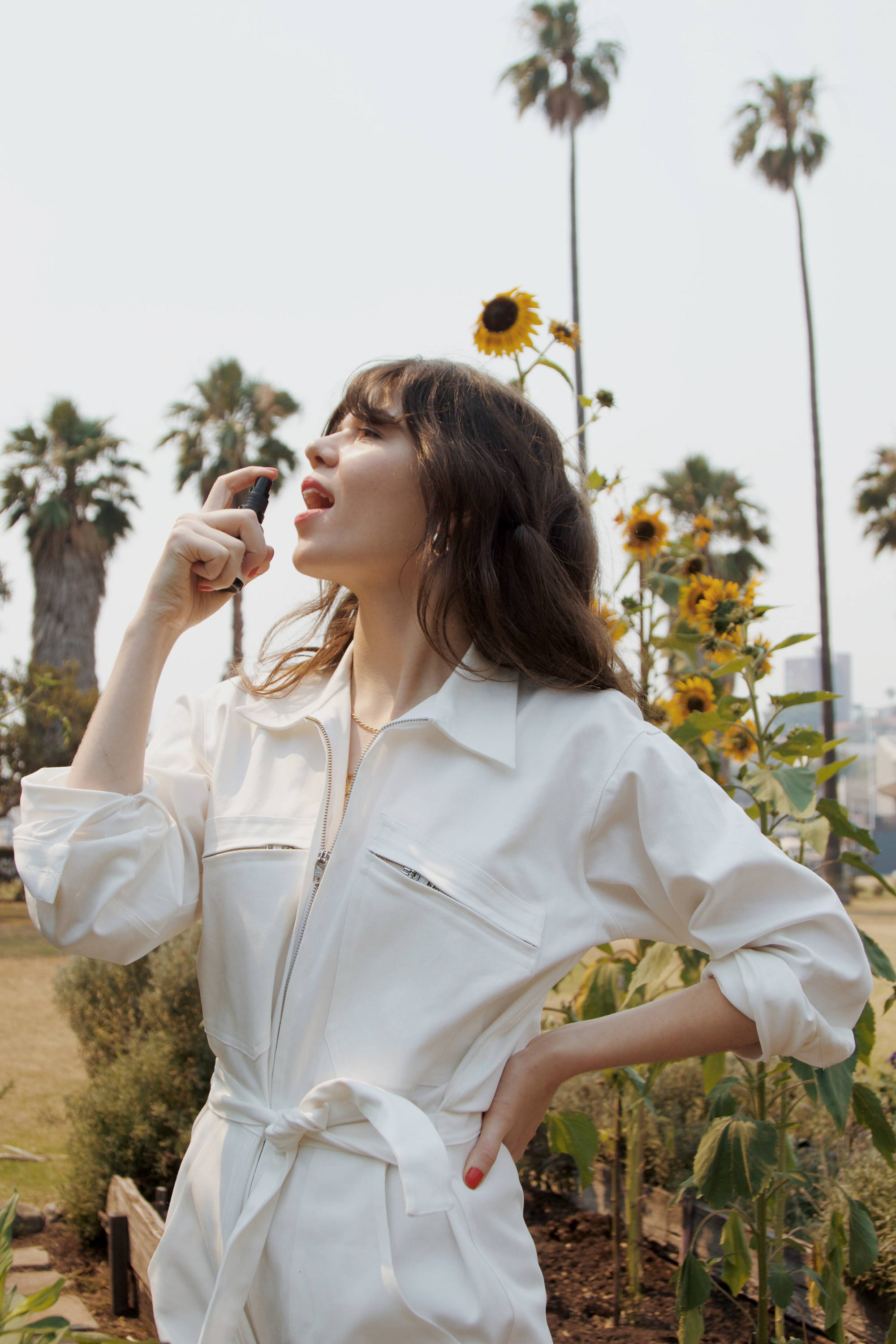 Three products I always have in my bag are... RMS Lip2Cheek in Illusive without fail, it's the best colour and I go through it like smoke. Le Labo sent me minis of their collection, so I pop one of them in there just in case I want to freshen up. And my newest addition is The Beauty Chef WELL SPRAY.
I just watched... Marriage Story on Netflix; Noah Baumbach is one of my favourites and the film was heartbreaking and real with this tangible lightness woven throughout. Another shocking goodie is the newly released Cheer. In terms of books, I've been working my way through Sapiens which is long overdue, but a nice pre-sleep read and makes my dreams interesting to say the least. Trick Mirror has been eye-opening and timely.
The secret to a good night's sleep is… always taking magnesium before bed every night. And I have been loving The Beauty Chef SLEEP powder, making night-caps for everyone I know.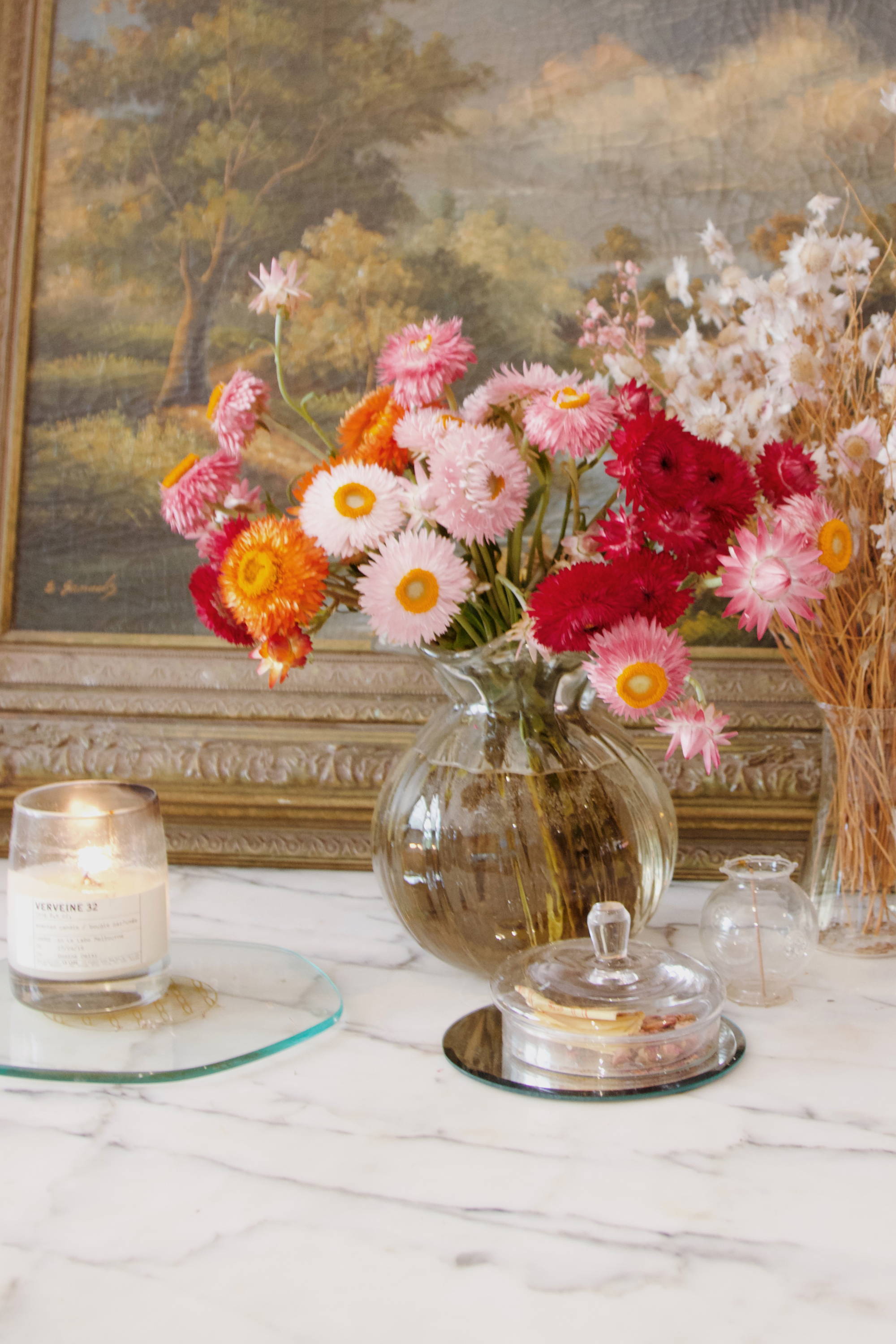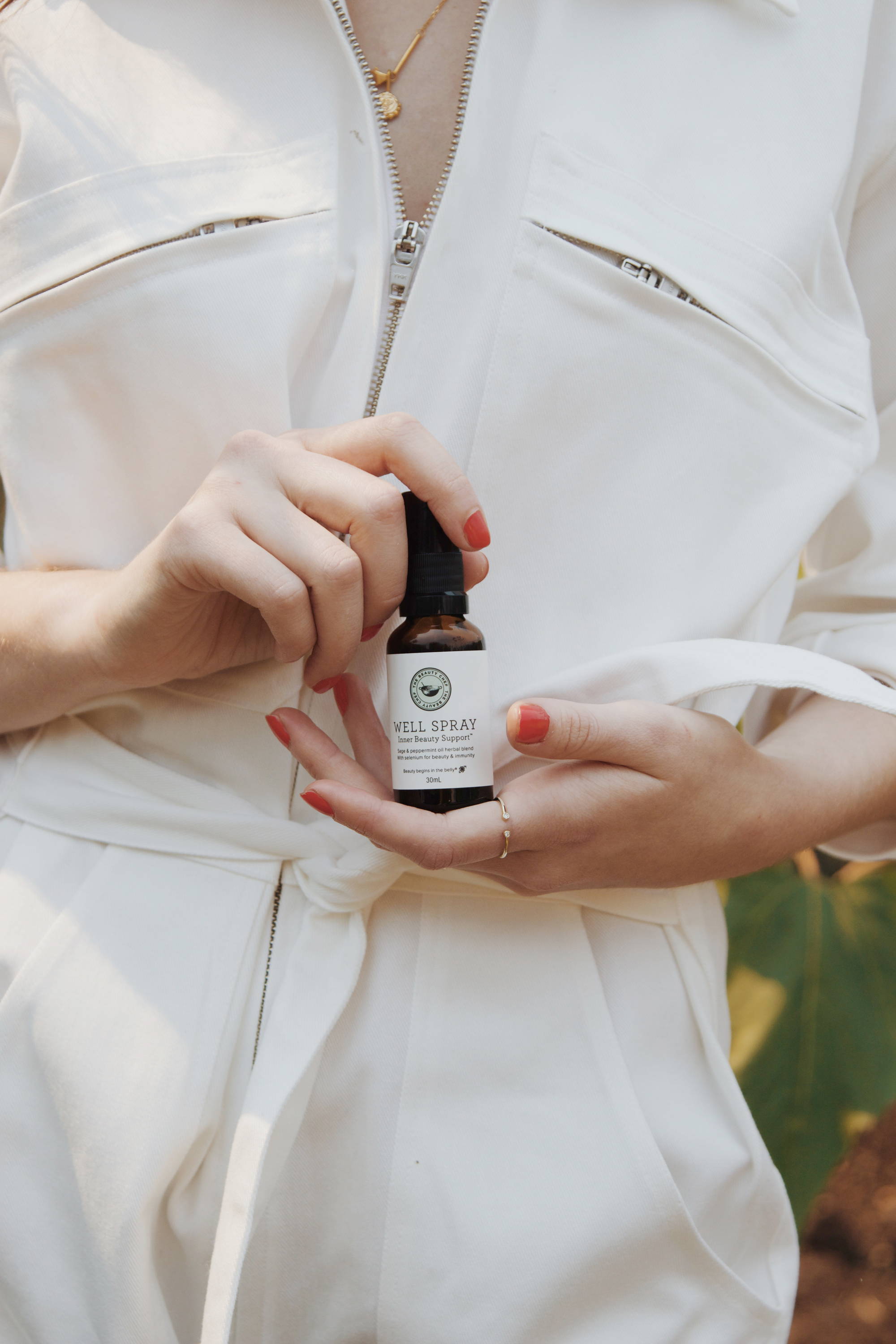 The last time I used my gut instinct was… every day! Free will is a total acceptance of our innate ability to choose, to use our intuition. Even on a small scale, I use my gut when making a beautiful meal, to getting dressed in the morning. But to be totally honest, last year was a really big year of acknowledging my gut instinct as valuable and having a place. I think we can be conditioned to ignore that feeling of knowing, for fear of being wrong or seeming paranoid but over the last twelve months I've been able to truly see my gut feelings as valid and accurate. Just gotta make the space to hear them.
I define beauty as... about acknowledging the unassuming imperfections in nature and humans. A total knowing that you're the universe in ecstatic motion; wish I could take that as my own but that's the beautiful Rumi. When I feel grounded, vital and vibrant is when I feel the sublime beauty of all, when I have the sun and salt on my skin in nature, completely connected.
Photography by Brigette Clark
Hair & Makeup by Jasmin Lo