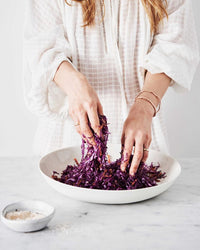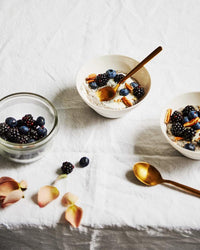 THE BEAUTY CHEF


Gut Guide

90+ recipes to reset the gut

90+ Recipes to Reset the Gut

The Gut Guide illuminates the intricate connection between gut function, glowing skin, health and wellbeing. Following on from her acclaimed book The Beauty Chef Cookbook, founder and CEO Carla Oates combines a comprehensive exploration of gut health with a practical, easy-to-follow eight-week program for soothing and resetting the gut.

With more than 90 recipes designed with gut health in mind, Carla focuses on nutrient-dense wholefoods and ingredients that are proven to be beneficial for the microbiome, beautiful skin and wellbeing. The book includes gluten-free, dairy-free, vegetarian, vegan and low FODMAP options to suit a variety of dietary requirements.

Complete with weekly meal plans and a protocol for you to heal, weed, seed and feed your gut at home—covering breakfast, lunch, dinner, snacks and dessert—this book is a compelling guide to nourishing and nurturing the body, through The Gut Guide program and beyond.

The Beauty Chef Gut Guide will quickly become your favourite kitchen companion!

As you heal, weed, seed and feed your gut, follow our delicious meal plans or create your own menu inspired by the more than 90 gut-nourishing recipes found within its pages. From nourishing soups, stews and decadent desserts to snacks, sides, tonics and healing elixirs – each page is filled with inspiration and wholefood nutrition.

Turn to our chapter on Basics to master the art of Buckwheat Pasta or stock your freezer with nourishing Bone Broth. Then, get creative in the kitchen and try our delicious Baked Postbiotic Kimchi, Harira Lamb Shank Soup or Pan-Fried Cauliflower Gnocchi.

Add a personalised email message when you checkout out.