supercharged formula
supercharged formula
supercharged formula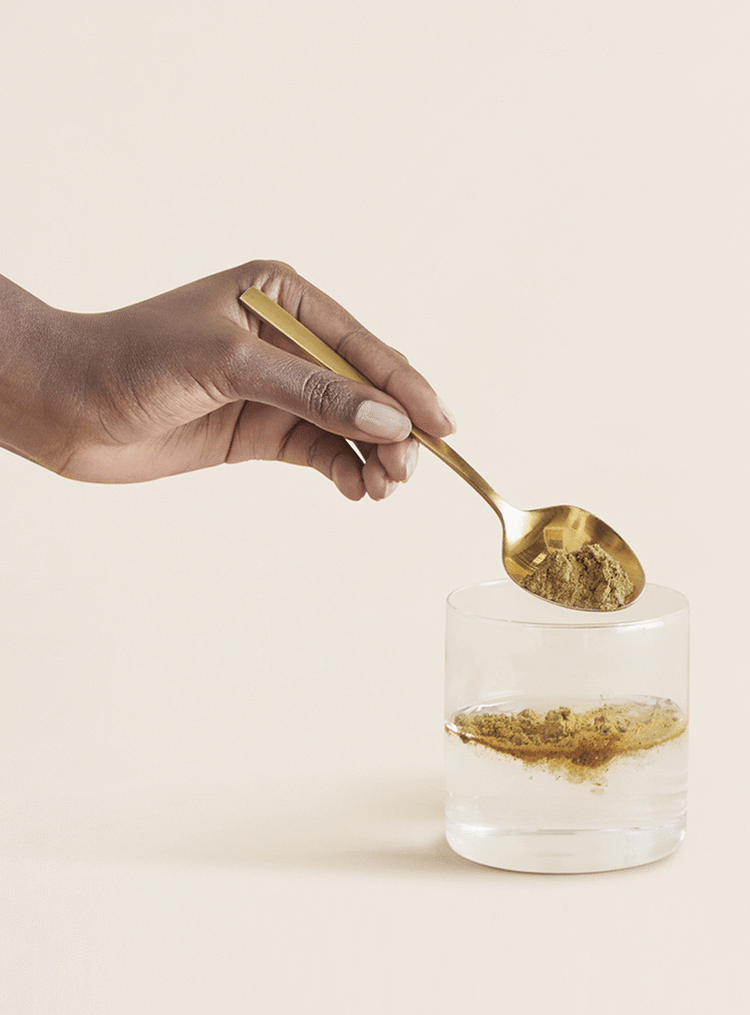 supercharged formula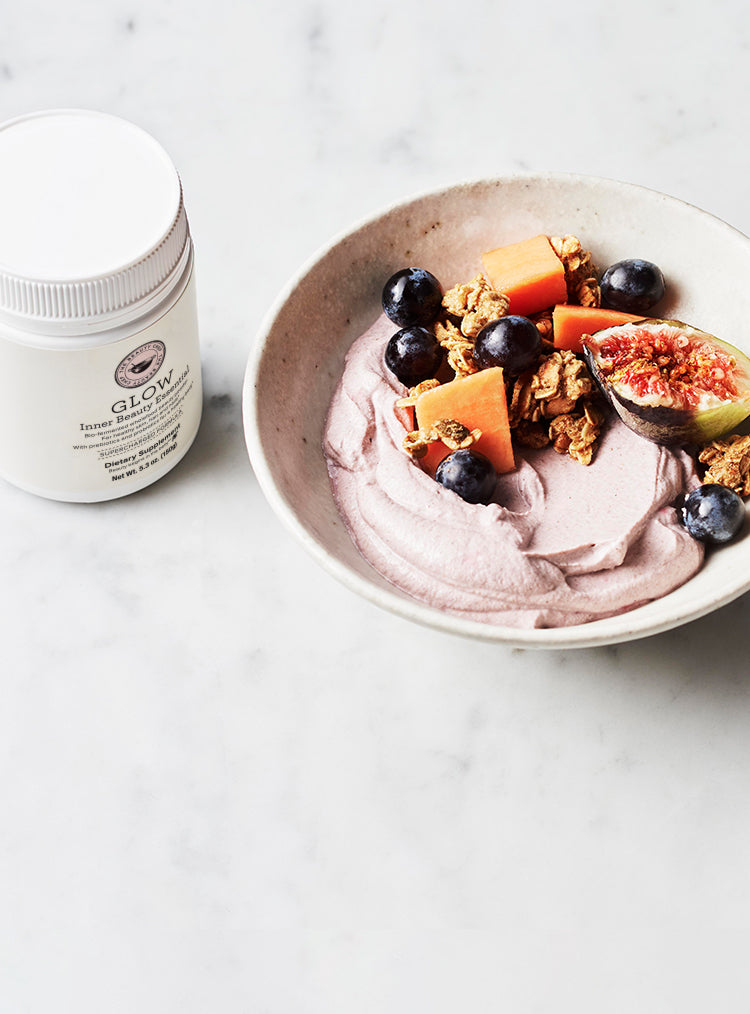 supercharged formula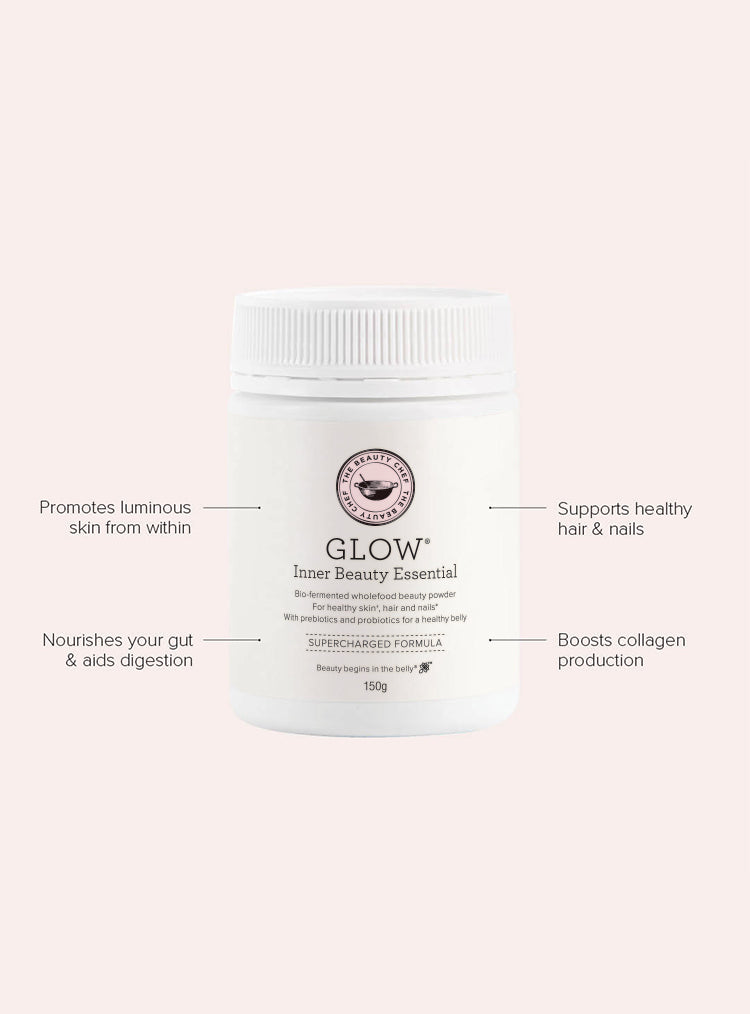 supercharged formula
GLOW®


Inner Beauty Essential 150g / 30 serves

A daily beauty powder for radiant skin and gut health

Take charge of your glow with our bestselling probiotic supernutrient formula designed to promote healthy glowing skin, hair & nails, increased energy, improved immunity & gut health.
WHY YOU'LL LOVE IT
Promotes glowing skin. Provitamin A helps boost cellular turnover for a lit-from-within glow. Vitamin C helps supercharge collagen production and protect from ageing free radicals*
Improves energy and immunity. Zinc works to improve immunity and naturally-occurring B vitamins, including biotin, support energy production, skin structure and reduce tiredness*
Boosts digestive wellbeing. GLOW™ is supercharged with our exclusive probiotic strain GUT5Y™ to support digestive health, along with an abundance of prebiotics and postbiotics—because a healthy microbiome is the secret to radiant skin*
TASTE
A delicious berry-flavoured blend containing maqui berries, queen garnet plum and pomegranate.
OUR DIFFERENCE
Organic
Gut-friendly
Bio-fermented
Backed by science
Beauty Begins In The Belly
Are you ready to experience #TheGlowEffect? Since 2009, we've helped one million people improve their gut health and achieve a lit-from-within glow with this daily probiotic supernutrient formula. Because the most important skincare is the one you drink.
GLOW™ Inner Beauty Essential is supercharged with our exclusive GUT5Y™ probiotic strain and Flora Culture™ fermentation process which increases the potency and bioavailability of our wholefood ingredients—delivering even greater results, for you!
How to use
Mix 1 tsp (5g) in 200mL of water, a smoothie, yoghurt or your favourite drink.
For optimal results, GLOW should be consumed daily in chilled or room temperature beverages and can be taken with any other Beauty Chef product.
Storage: Refrigerate after opening and use within 90 days. Always use a dry spoon.
This elixir is not a sole source of nutrition and should be consumed in conjunction with a nutritious diet and appropriate physical activity.
Children and Pregnant Women: Not suitable for children under 15 years of age or pregnant women. In these cases, the product should only be used under medical or dietetic supervision.
*These statements have not been evaluated by the Food and Drug Administration. This product is not intended to diagnose, treat, cure or prevent any disease.
READ MORE
Amplify with
PROVITAMIN A
Contains up to 20% of your RDI of provitamin A derived from natural beta-carotene sources to support cellular turnover, skin structure and healthy immune system function.
VITAMIN C
Essential for collagen formation and the protection of cells from the ageing and damaging effects of free radicals, GLOW® contains 200% of your RDI of vitamin C.
ZINC
Contains up to 50% of your RDI of zinc to support immune function as well as healthy hair and nails.
BIOTIN
Deriving from sprouted quinoa, biotin contributes to the maintenance of healthy hair and skin, assists with macronutrient metabolism and energy production.
NIACINAMIDE
Contains 25% of your RDI of naturally-occurring active niacinamide (vitamin B3) which is integral for normal skin function and structure, energy release from food and assists with the reduction of tiredness.
PREBIOTICS, PROBIOTICS & POSTBIOTICS
Supercharged using our exclusive Flora Culture™ bio-fermentation process, GLOW® contains a natural broad-spectrum probiotic and postbiotics to support digestive health.
LACTOBACILLUS RHAMNOSUS GUT5Y™
Our exclusive probiotic strain which has been shown to support digestive wellbeing and skin health.
Bio-fermented Nutrient Blend with Flora Culture™ (chickpeas, mung beans, brown rice, orange sweet potato, lentils, queen garnet plum, turmeric, buckwheat, millet, quinoa (Chenopodium quinoa), lemon juice, trace minerals, flax seed, pumpkin seed, sunflower seed, maqui (Aristotelia chilensis) berry powder, molasses, agave, ginger powder), quinoa (Chenopodium quinoa) sprout, pomegranate fruit peel extract, Dunaliella salina, stevia leaf extract, Saccharomyces boulardii, Lactobacillus rhamnosus GUT5Y™, Kakadu plum fruit. Other ingredients: guar galactomannan, colored with black carrot juice, grape colour extract, citric acid, natural wild berry flavor.
*These statements have not been evaluated by the Food and Drug Administration. This product is not intended to diagnose, treat, cure or prevent any disease.
Customer Reviews
All reviews submitted before 05/08/20 relate to a previous formula of GLOW Inner Beauty Essential. We have since launched the next generation SUPERCHARGED FORMULAS.
Frequently Asked Questions
Is GLOW Inner Beauty Essential gluten-free?
Yes. GLOW does not contain gluten or ingredients derived from gluten-containing grains.
Yes. GLOW does not contain dairy or ingredients derived from dairy.
Is GLOW suitable for vegans and vegetarians?
Yes, GLOW does not contain animal-derived ingredients.
GLOW is suitable for people on a low FODMAP diet and is certified with FODMAP Friendly.
Does GLOW contain flavouring? What type?
Yes, GLOW contains natural wild berry flavour.
Does GLOW contain fructose?
GLOW is produced from natural, plant-based, whole foods that are naturally low in fructose. Furthermore, the fermentation process reduces fructose as the bacteria metabolise the sugars and causes the foods to become much more digestible and tolerated. GLOW is also an approved "FODMAP Friendly" product and is therefore suitable for use if you have a FODMAP intolerance.
Yes, both men and women can take GLOW.
When is the best time of day to take GLOW Supercharged?
GLOW Supercharged can be taken at any time of the day that suits you, it can be taken in water, smoothies or mixed into cold or room temperature food.
Can I mix GLOW in a hot drink?
No, we recommend that you avoid adding GLOW to warm or heated substances as this may deplete the high levels of beneficial bacteria; instead enjoy it in cool or room temperature beverages such as water, coconut water, juice, a protein shake or smoothie, or even in yoghurt or overnight oats. GLOW should be stored in the fridge and be consumed within 90 days of opening.
Can I take GLOW with other Beauty Chef products?
You can absolutely combine The Beauty Chef products together. SLEEP and GUT PRIMER can be taken as per the label directions for use, and the remainder of the range can be taken up to two serves daily. These can be consumed either together or individually – in filtered water, coconut water, juices or smoothies. Recommended servings can be found on the bottle/jar.
Why doesn't GLOW completely dissolve?
As all of our Inner Beauty products have been formulated using only natural, plant-based whole foods which have been bio-fermented; the products will always be slightly thicker or grainier than a synthetic product. Many customers enjoying blending GLOW with coconut water or smoothies. Otherwise you may like to try mixing it with your favourite yoghurt for some added flavour and texture.
Does GLOW take the place of a probiotic?
Our products are wholefood supplements that contain probiotics and postbiotics, rather than probiotic supplements. Whilst probiotics are an important part of The Beauty Chef's Inner Beauty Products, they are just one element that contributes to the many benefits. Our point of difference is our exclusive Flora Culture™ fermentation process. While probiotics you may find in the supermarket often only carry one or two species or strains, our formulas offer multiple, natural, food-based strains to help encourage microbial diversity. The addition of prebiotic-rich ingredients also helps to nourish the beneficial bacteria in your gut to further boost and balance digestive health. If you are experiencing a medical condition whereby your health practitioner has recommended a particular strain or species at a certain level, you may need additional supplementation.
How is the SUPERCHARGED FORMULA different?
GLOW SUPERCHARGED has been updated to increase the amount of key skin-loving nutrients vitamins A, C and zinc. It now contains 50% of your RDI of zinc, 81% of your RDI of vitamin C and 16.7% of your RDI of provitamin A (derived from natural beta-carotene sources including Dunaliella salina). Additionally, organic sprouted quinoa (Panmol®) has been included to provide a naturally derived source of B group vitamins specifically activated niacinamide (vitamin B3) 24% of your RDI and 25% of your RDI of biotin. Plus, the new formula contains more probiotics and postbiotics due to our more potent fermentation process. GLOW is now stronger than before and contains more ingredients for skin health.
GLOW SUPERCHARGED looks different to my old GLOW, why?
GLOW now has more natural beta-carotene, more zinc and vitamin C, and it contains B group vitamins from organic sprouted quinoa. This means the overall appearance of GLOW SUPERCHARGED is slightly different and has a more orange tone than previously. If you see small droplets of orange on the sides of your glass or in your yoghurt, this is the natural beta carotene, and you may also see the small purple grains from the anthocyanins. All of these are completely normal and to be expected given the changes to the formulation.
Does GLOW SUPERCHARGED taste different?
GLOW SUPERCHARGED still has the same wild berry flavour that you know and love, but thanks to the addition of some powerful new ingredients like pomegranate peel extract and Kakadu plum and our more potent fermentation process, you'll notice some delicious tropical notes coming through too.