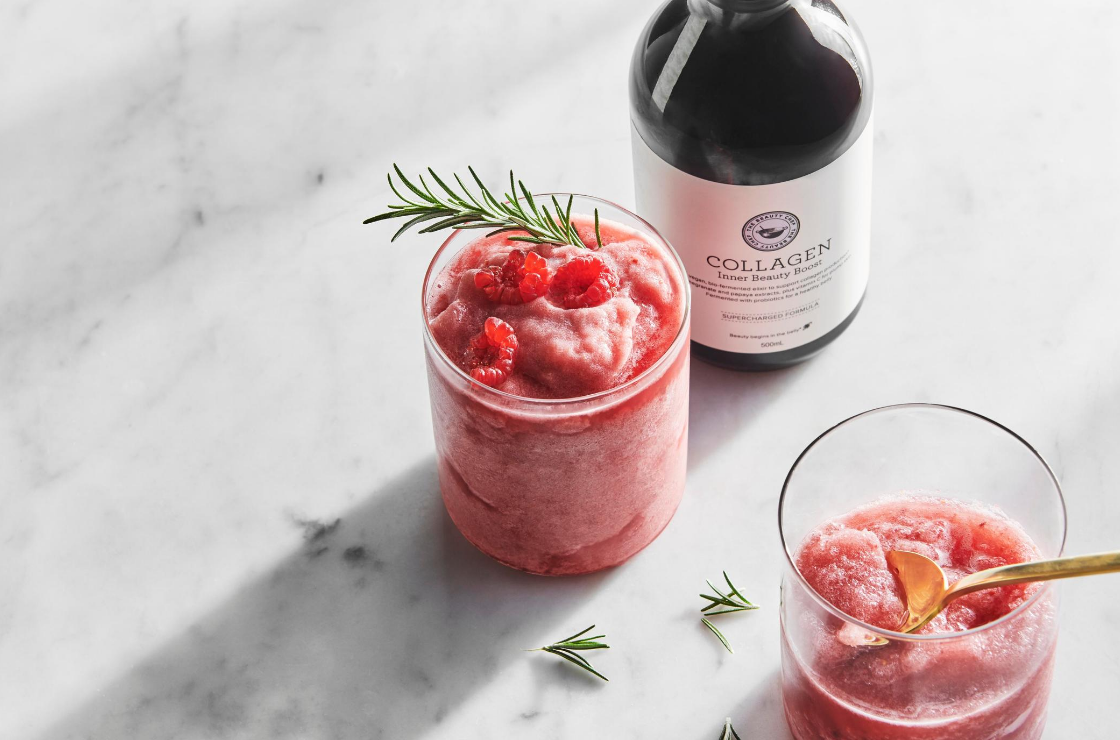 Easy enough for every day but special enough for company, this fruity blend makes for a beauty-boosting mid-morning snack or mocktail. Raspberries and pomegranate juice are packed with antioxidants, while COLLAGEN Inner Beauty Boost has been supercharged with gotu kola, organic goji, acai and maqui berries, plus more vitamin C to support collagen production and zinc for healthy hair and nails.
Serves 1
Ingredients:
¾ cup (100g) ice
½ cup (125mL) unsweetened pomegranate juice
¼ cup (30g) frozen raspberries
1 tablespoon COLLAGEN Inner Beauty Boost
¼ teaspoon fresh rosemary 
Method: 
Place all ingredients in a high-speed blender and blitz until ice is finely crushed.