value bundle | Save $15
value bundle | Save $15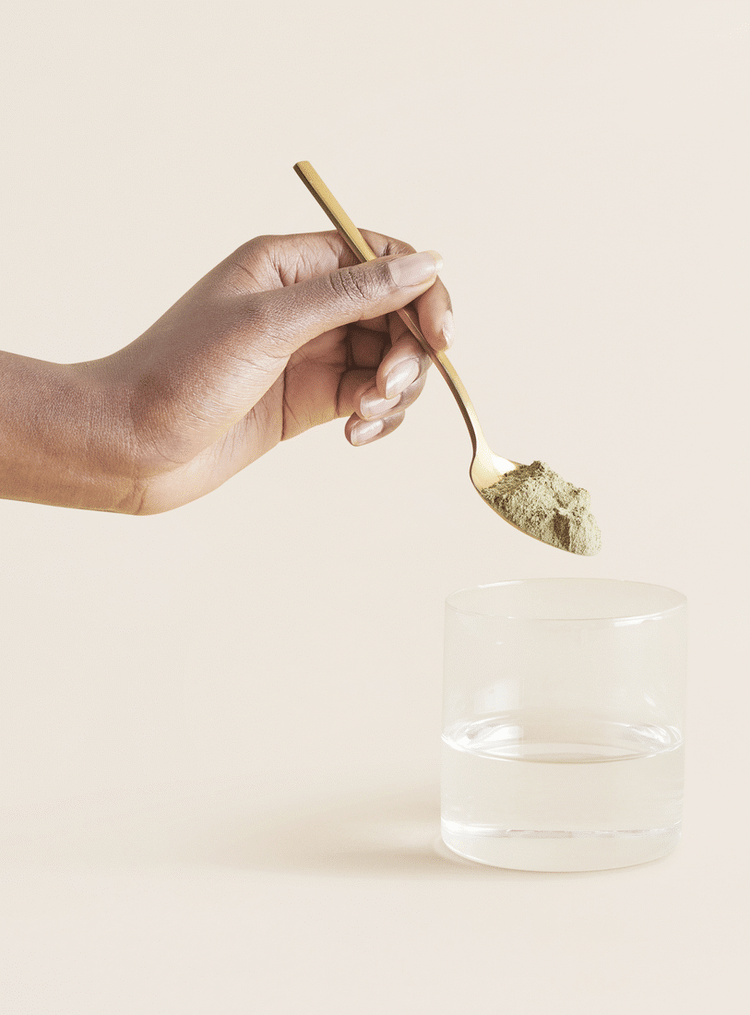 value bundle | Save $15
value bundle | Save $15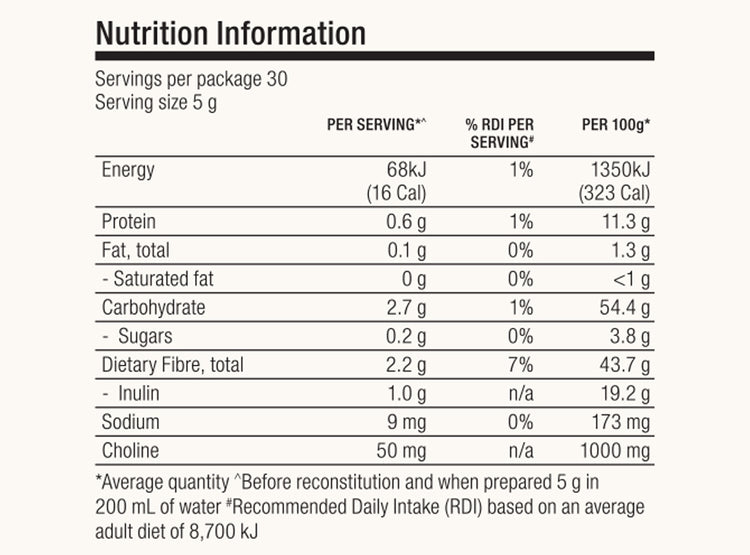 DAILY SUPERGREENS


Two Pack

A bio-fermented super-greens powder to help the body realign and support your natural cleansing processes. With fibre from banana starch and Jerusalem artichoke, choline to aid liver function and fat metabolism, plus enzymes, prebiotics and probiotics for a healthy belly.

With more than 35 nutrient-rich ingredients including leafy greens, algae, grasses and traditional liver-cleansing herbs, this Certified Organic blend is a supercharged boost of green goodness to help your body realign.

Supercharged using our unique Flora Culture™ fermentation process, DAILY SUPERGREENS Inner Beauty Support contains a natural broad-spectrum probiotic and prebiotics to feed the beneficial bacteria in your gut—because a healthy microbiome is the secret to radiant skin.

Good to know: microbiologist-approved, non GMO, no artificial flavours, preservatives or colours, no added gluten, dairy, soy, eggs or nuts.

Mix 2 tsp (7g) in 200mL of water, a smoothie or your favourite drink. For optimal results, DAILY SUPERGREENS Inner Beauty Support should be consumed daily in chilled or room temperature beverages and can be combined with any other Beauty Chef product. Take intensively as part of the 14-Day Cleanse Program.

Inner Beauty Support are designed to be amplified with a Boost—COLLAGEN, HYDRATION or ANTIOXIDANT.

Storage: Refrigerate after opening and use within 90 days. Always use a dry spoon.

*Receive our 14-day Intensive Cleanse Plan with every purchase of DAILY SUPERGREENS Inner Beauty Support or download here.

Product warning: This elixir is not a sole source of nutrition and should be consumed in conjunction with a nutritious diet and appropriate physical activity. Not suitable for children under 15 years of age or pregnant women: Should only be used under medical or dietetic supervision.

Organic Fermented Nutrient Blend with Flora Culture™ (mung beans*, chickpeas*, millet*, spirulina powder*, red lentils*, adzuki beans*, barley grass powder*, wheat grass powder*, quinoa*, chlorella powder*, honey*, molasses*, broccoli sprouted powder, chia seed powder, lemon juice powder (2.4%), St Mary's thistle*, dandelion root*, burdock*, turmeric root powder*, ginger root powder*, cinnamon powder*) (21.4%), Sprouted pea fibre (21.4%)*, Jerusalem artichoke inulin powder (21.4%)*, spinach leaf powder*, nettle leaf powder*, alfalfa grass*, collard greens leaf powder*, kale leaf powder*, beetroot powder*, apple powder (1.42%), Digestive Enzyme Blend (amylase, protease, lipase, lactase and cellulase) (1.4%), natural apple flavour, broccoli sprout powder*, Probiotic Blend (Lactobacillus acidophilus, L. plantarum, L. rhamnosus, Bifidobacterium lactis, B. longum) (0.3%), sweetener (stevia leaf extract*). *Certified Organic ingredients.

Add a personalised email message when you checkout out.