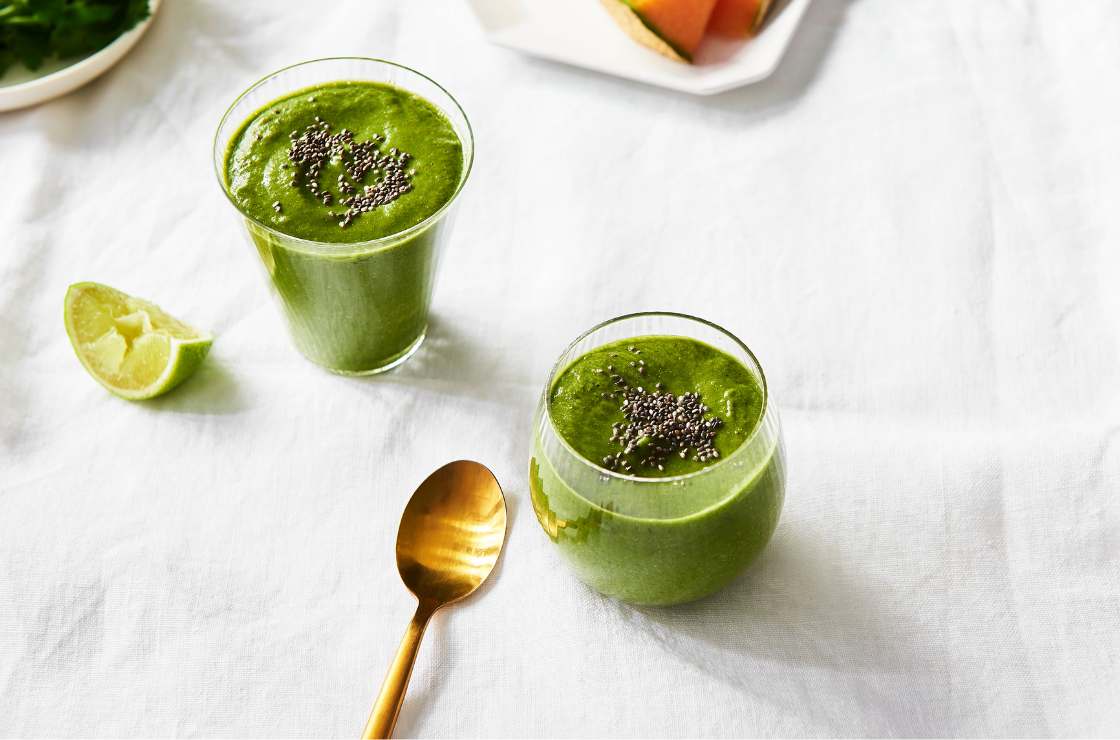 There's no doubt about it, eating healthy around the clock requires conscious effort. Especially when you're lacking inspiration come mealtimes. 
One thing that really helps? Having a few delicious and veggie-heavy recipes up your sleeve.  
Below, we've rounded up some of our favorite smoothies, soups and nourishing bowls so you can slip in the good stuff more often.  
Better yet, they all feature a diverse range of vegetables to broaden your chef skills (and tastebuds!). 
With gut-nourishing chia seeds, cantaloupe, spinach and our delicious apple-flavored DAILY SUPERGREENS powder, this smoothie is a great way to up your daily intake of green goodness.   
Preparing this versatile broth is an ideal way to spend a Sunday afternoon when the weather is frosty outside. Infused with celery, carrot and cabbage, it makes the perfect base for a variety of meals and can be frozen in small batches to use at any time. 
Zucchini, Fennel, Mint & Basil Soup 
This bright and flavorsome soup boasts the calming benefits of fennel with a colorful blend of zucchini, basil and mint.  
Parsnip, Leek & Apple Soup with Walnut Dukkah 
Fiber-rich and anti-inflammatory parsnips are paired with leek and apple to sweeten the deal of this belly-warming recipe. 
It's time to upgrade from tuna and rice. Reignite your love for lunch with a midday meal featuring salmon, sauerkraut, avocado and a tasty miso dressing.  
Okra, Roasted Tomato & Buckwheat Noodle Bowl with Miso Ginger Broth 
Have you heard the hype about okra? This highly nutritious veggie is a great source of gut-loving fiber, as well as skin-protective antioxidants. With buckwheat noodles and a ginger broth, it's a dish that's bound to be on high rotation this winter. 
Pan-Fried Cauliflower Gnocchi with Creamy Pesto Sauce 
Swap traditional potato gnocchi for an option that's lighter, gluten-free and fiber-rich. We love pairing these pillowy parcels with pesto but feel free to get creative and mix it up with any sauce.